The Lake Tahoe Bike Mapper is an innovative and open bike mapping system specially designed to find flat, safe, and fast bike routes anywhere in the Lake Tahoe region. It is a web application that works on desktop and mobile and allows users to specify their preferences for sticking to routes that have mostly bike lanes and paths.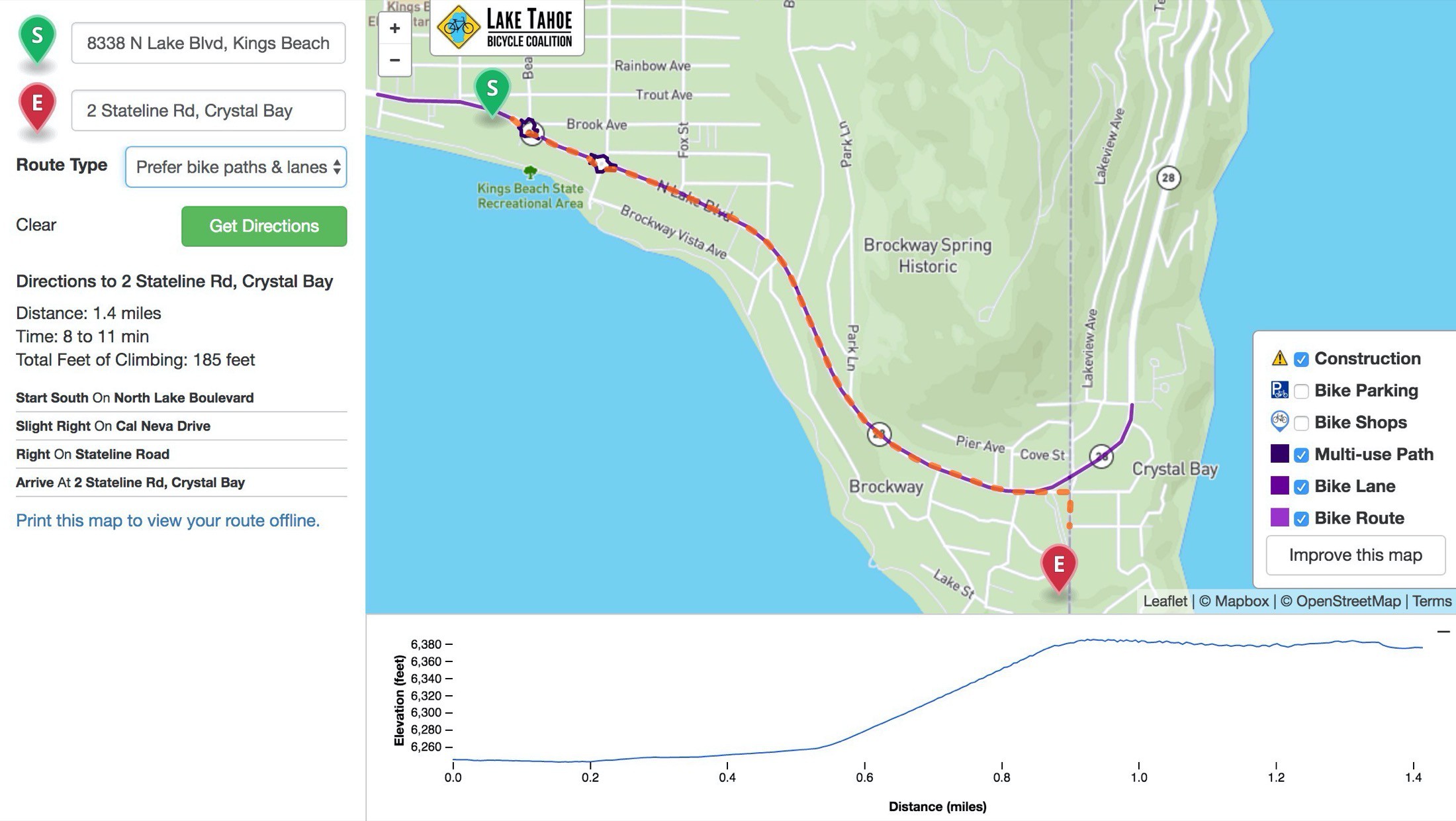 The site provides turn-by-turn directions, an elevation profile for the trip, information about bike lockers and bike parking along the route as well as the latest info on road construction near the route. Routes selected are optimized to minimize hills while also using bike routes and paths where possible.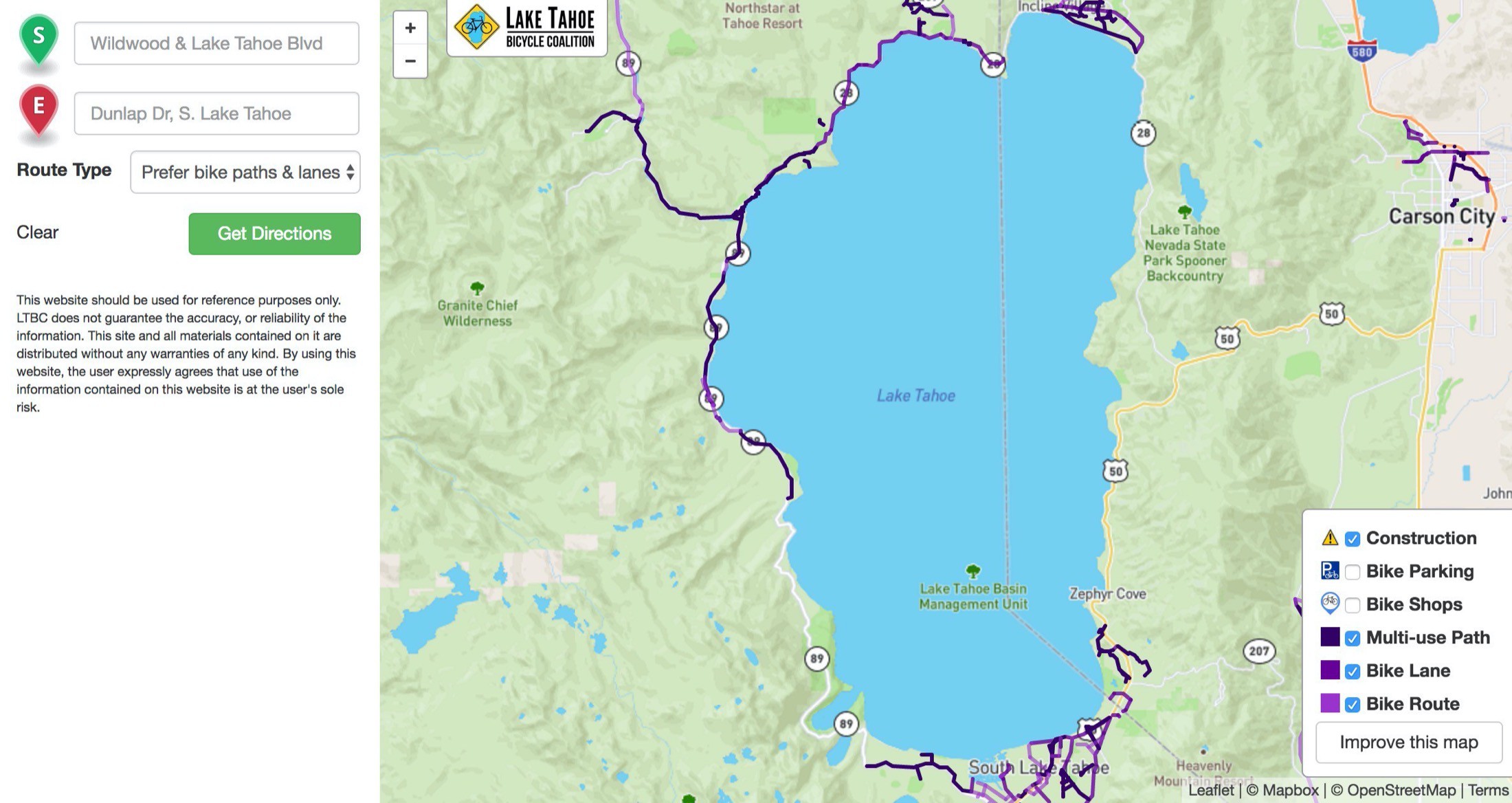 The site code is completely open source and available on GitHub. The underlying map data is from OpenStreetMap and the USGS.
Part of this project involved giving back to the open data community. Many hours were spent updating the OpenStreetMap data for the Lake Tahoe region to improve street connectivity, street classification and add missing bike connections.
Visit map.tahoebike.org →