Bikesy is an iOS, Android and web-based app which provides an innovative and open bike mapping system specially designed to find flat, safe, and fast bike routes anywhere in the SF Bay Area
BlinkTag was hired by 511 Contra Costa to develop a resource to promoting cycling in the Bay Area. Since we couldn't find another service that lets you choose slightly longer but less steep routes, we developed one. It's not just hills that matter. In a region with as much traffic as the Bay Area, cyclists want to stay on bike lanes or paths whenever possible. Bikesy gives the flattest AND safest ways to get around.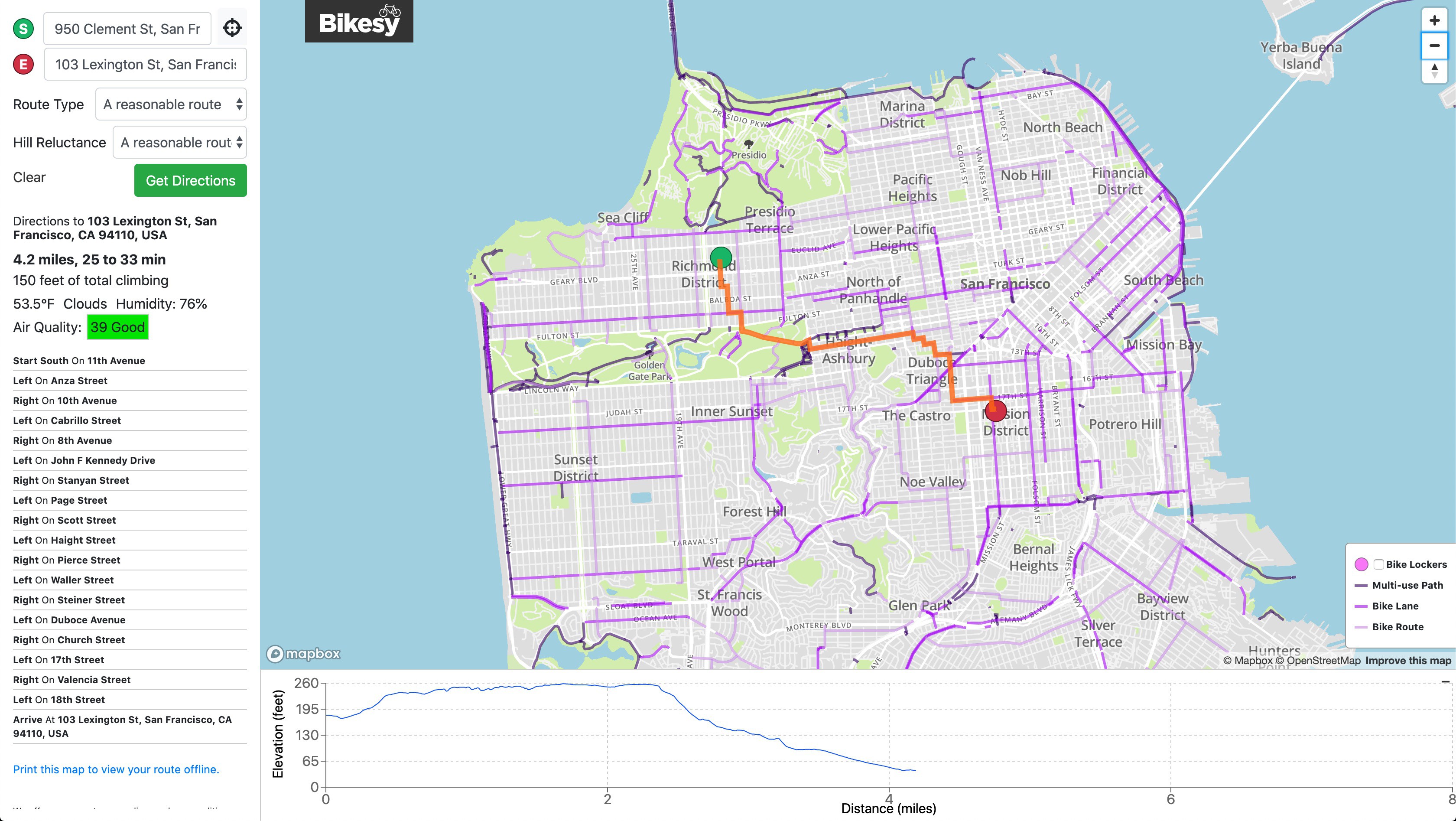 Since one size doesn't fit all, Bikesy's interface automatically chooses nine routes for you to pick from, ranging from the safest and most flat to the shortest and steepest. It's easy to choose among three hill tolerances and three levels of safety (safe, safer, and safest) to find a path that's right for you.
Even better, Bikesy generates an elevation profile for all directions to help riders prepare for the tough parts.
Because the point of Bikesy is to plan bike routes, its essential that the service be easy to use on mobile. The bikesy web-app is optimized for mobile, and we also created fully native iOS and Android Bikesy apps, published to their respective app stores.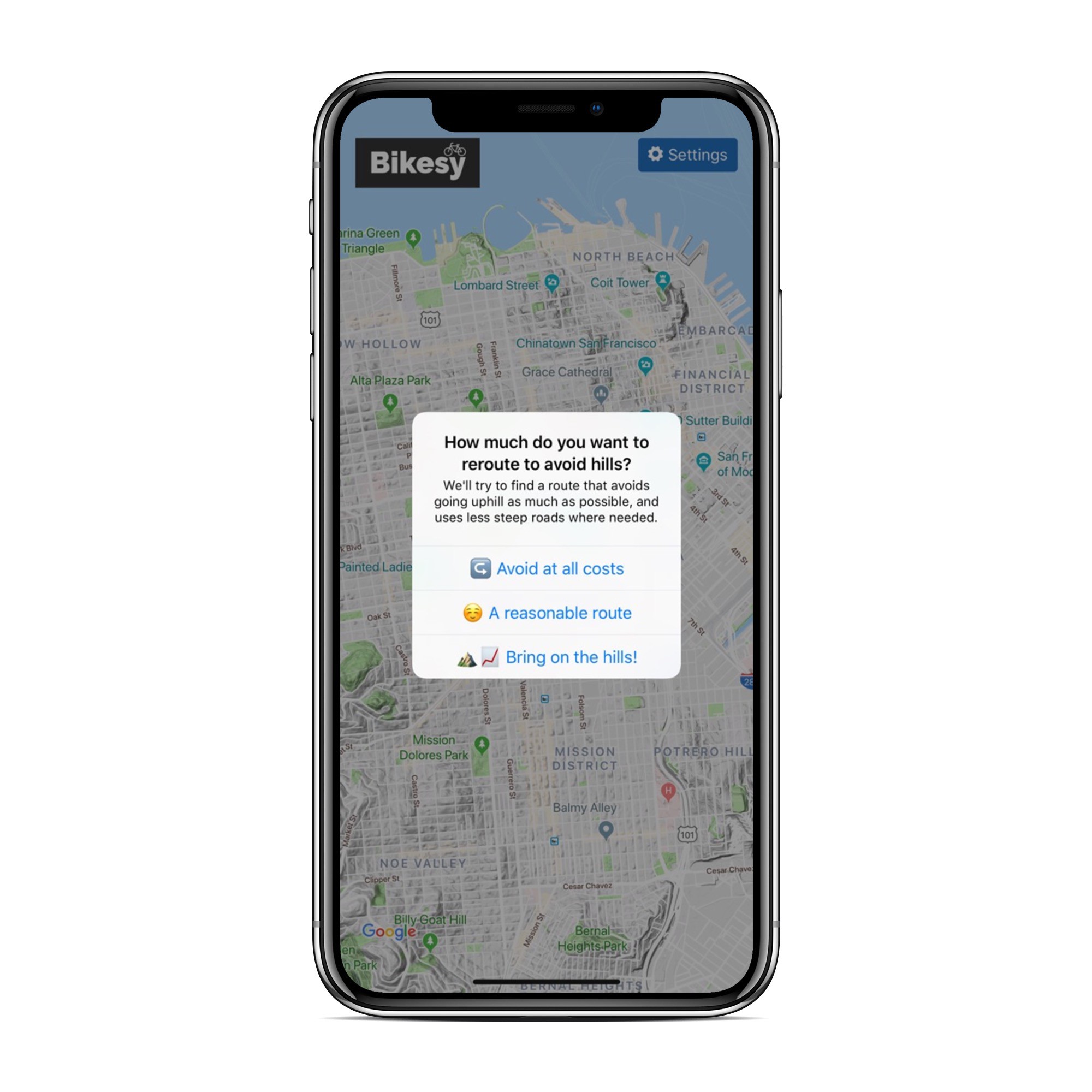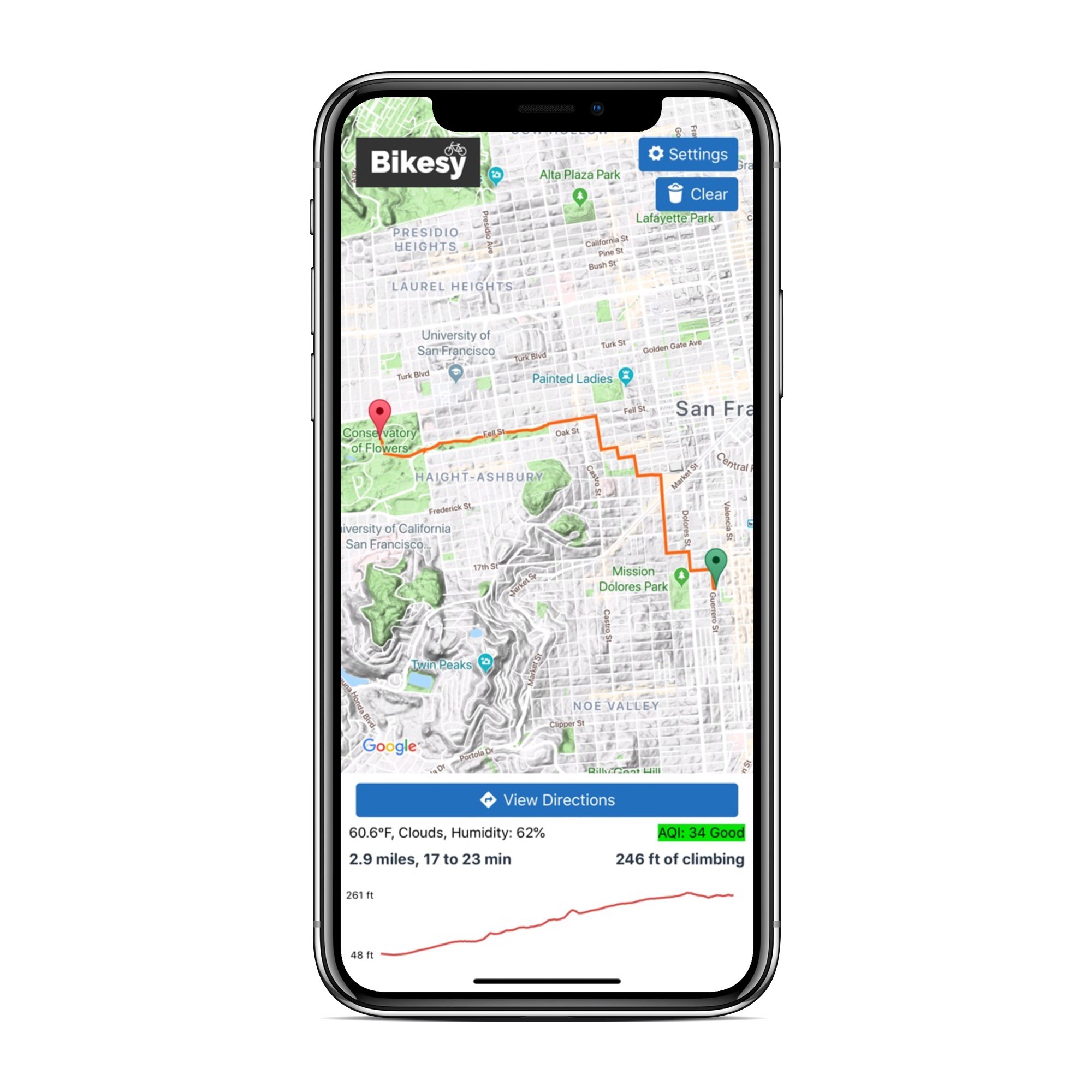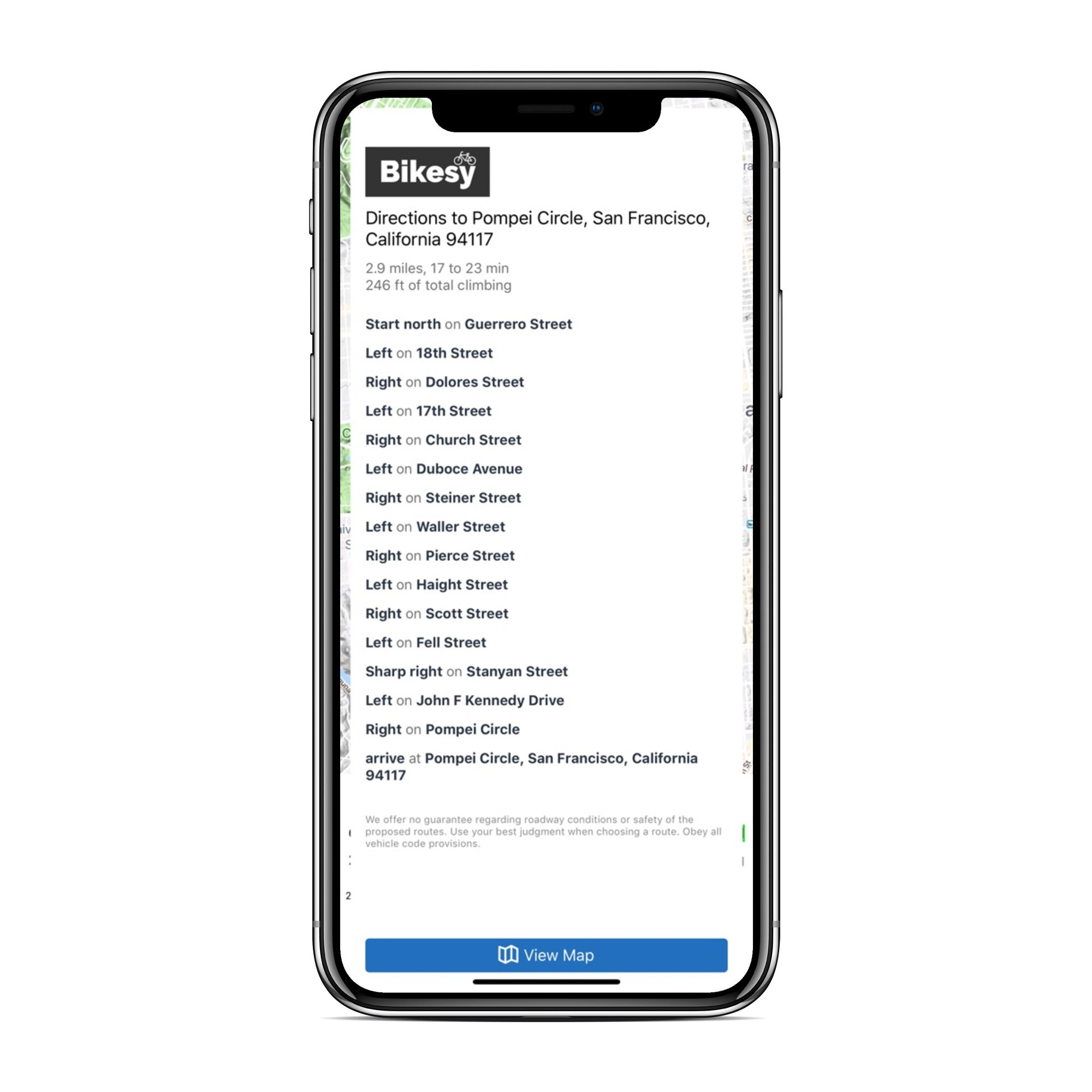 Bikesy's server, frontend and mobile apps are all completely open-source and available on github. The underlying data for bikesy's routes comes from OpenStreetMap, which means that anyone can contribute updates to the network and have those changes reflected in the routes generated.
Visit bikesy.com →