Tech celebrity judges Tony Hsieh, Kevin Rose and Tom Anderson awarded first place to a BlinkTag-backed team at the first Startup Weekend Las Vegas on June 28, 2011. BlinkTaggers Brendan Nee, Trucy Phan and Jed Horne all attended and competed on different teams. Normally we work on projects together, but during SWLV we took the opportunity to work with new people and joined three separate teams.
Startup Weekend is an event that takes place in cities around the world; it's a 54-hour event that brings together "developers, designers, marketers, product managers and startup enthusiasts" to share startup ideas, form teams and create startups. Some of our favorite companies were created during Startup Weekends past – FoodSpotting (San Francisco 2009), Zaarly (Los Angeles May 2011) and LaunchRock (Philadelphia 2011) – so we figured we'd give it a go.

Jed worked on Terradrop, an open API that allows anyone to search through data tagged with a location. The Terradrop team included Carly Gloge (design) and Isaac Squires (front end development) from the Boulder, CO-based Warb, and their colleague Craig McDonald (back end development), also from Colorado. Terradrop is already in private beta, and the team is offering $1,000 to the best app using their API.

Trucy and her team created Pop A Song (@popasong), a web-based mobile interface that enables any smart phone user the ability to add songs to any karaoke DJ's queue. Users of Pop A Song can also use the app to tip karaoke DJs and influence their turn in line, as well as search through any DJ's catalogue by artist or song. Team members were Brian Egan (frontend), Crystal Chang (backend), San Shyne (business), Jason Rios (business), and Trucy Phan (design).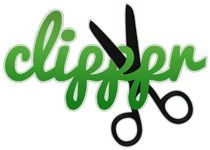 Brendan worked on ClippPR, a PR clipping website that tracks news article's comments, tweets, facebook likes and other buzz and shows which articles are trending. Their slogan is "Getting press is hard. Tracking it shouldn't be". The site was built on node.js by Jimmy Jacobson (backend), Thomas Knoll (business, project management), Wynn Wu (design), Jameson Detweiler (business, hustle), and Brendan Nee (frontend).
After an incredibly quick two days of coding and development, each of the sixteen teams gave a five-minute pitch to an all-star panel of judges composed of:
Tony Hsieh of Zappos
Kevin Rose of Digg/Revision3/Milk
Tom Anderson from Myspace [i.e. everyone's friend]
Josh Reich from BankSimple
Ryan Carson of Carsonified
Brendan's team, ClippPR, ended up taking first place! (Startups AutoPlay and IamOTW tied for second) As Startup Weekend Las Vegas winners, ClippPR receives office space, IP consulting, and $2,000 cold cash. ClippPR also picked up a prize for "Best integration of Paypal" (thanks Sidney!). Both Pop A Song and ClippPR were mentioned in Developers Blog for their team members' business savvy. Read more in Lessons Learned from Startup Weekend Las Vegas.
Never thought BlinkTag would have an office in Vegas!
Read Las Vegas Review Journal article →